Glasgow Life – Digi-PALS Volunteer Project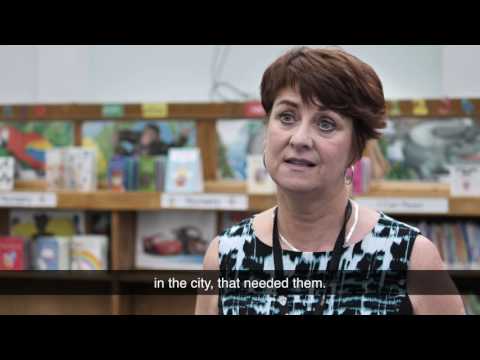 Following a pilot scheme, the Digi-PALS Volunteer project was developed as a means of offering ad-hoc and emergency digital support in Glasgow libraries primarily, although not exclusively, for customers affected by welfare reform. 20% of residents remain without home internet access and 22% of citizens don't possess basic digital skills. The volunteers are facilitating access, building confidence, skills and knowledge and are empowering individuals to embrace, overcome and take advantage of digital opportunities which are relevant and important to them.
Support provided by Digi-PALS volunteers is wide and varied with continued high demand for basic digital skills interventions although intensive digital help around employment based activities is also being provided. The volunteers also enable people from different cultures and backgrounds to work together promoting tolerance and understanding.
Contributing more than 4000 valuable hours between them, over 120 volunteers provided support with 8000 digital activities. 25% are people from ethnic minority backgrounds and the team as a whole is fluent in 13 languages.