Climate Action Spotlight – Music Broth
For our Climate Action campaign we are spotlighting organisations in Glasgow that are making a fantastic impact in the Climate Action Movement with the support of volunteers.
Today's spotlight is for Music Broth 'Scotland's loudest Library'!
Watch their fantastic music video 'Enough' created by Music Broth Volunteers for #COP26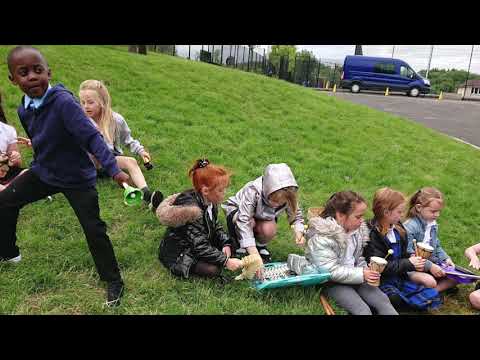 You don't need to be a musician to get involved, there are many roles to suit you skills and interests.
Whether you are into social media, technical support, graphic design, tagging instruments in the library, transporting instruments or supporting events – there are so many options!
Click here to find out more and to apply for Library Donation Assistant
We are Music Broth – Scotland's Musical Instrument and Equipment Library a social enterprise with charitable status (SC048299).

Our ethos is make music playing, learning and enjoyment accessible to all. We recognise music can be a privilege for some and we want to level that playing field so anyone can take up any instrument as their heart desires.

We have brought together our library of over 1800 musical instruments and equipment since our inception 3 years ago. Much of this has been through the generosity of the wider Scottish community through donations of musical instruments and equipment, and volunteer time. We restore and repair any damaged musical instruments and equipment for sharing through our community library, so we're environmentally conscious too saving instruments from landfill and prolonging their lives.

We support individuals, bands, families and organisations to make use of our library as a shared resource which is self-sustainable through an affordable membership scheme and as alternative to buying items outright.

We support the local music scene, especially up and coming bands and artists, by providing access to equipment to enable gigs to happen; quality backline and public address system (PA) as well as a much needed delivery and collection service where we bring gear directly to gigs so bands don't have to fork out their meagre earnings for their own gigging gear and can turn up ready to play.

We work with diverse organisations representing and supporting disadvantaged and/or underrepresented people and groups. Our revenue covers our library space rent, utilities, insurance, repair and restoration of instruments with surplus fund being returned into our Hardship Fund to support free or subsidised musical library memberships for those most in need.

We deliver music learning opportunities and instil value in creative expression, such as the Jam Project and Grow with Music project, and Guitar and Ukulele and Gis A Break songwriting online workshops during COVID-19; weekly free music programmes for complementing our musical instrument library ethos where participants can also have library instruments home for further learning and practice.
Jen, Music Broth Founder