Maryhill Integration Network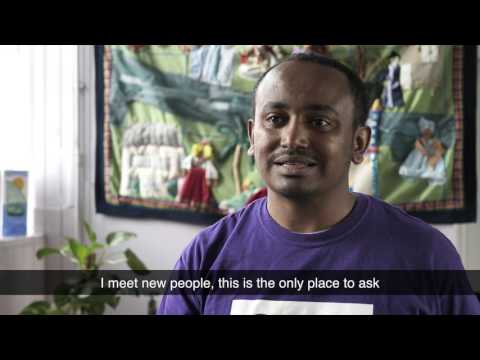 The volunteer programme at Maryhill Integration Network (MIN) has brought together over 60 people from diverse backgrounds including; BME communities, Asylum Seekers, Refugees, Older people, LGBT communities, University Students, School pupils and people with long-term mental health issues, engaging with them through regular and meaningful volunteering activities. MIN has supported volunteers to contribute a wide variety of skills and experiences in many roles including; ESOL support, community gardening, tree planting, interpreting and translating, befriending, office admin support and leading woodland walks.
A notable highlight is the importance that volunteering plays during the frustrating and debilitating time spent by Asylum Seekers who are not allowed to work whilst they are waiting for a decision from the Home Office. Volunteers have always played an essential role in MIN's overall service delivery. Voluntary opportunities can help to; improve confidence, develop skills, help build pathways to learning and employment, and become part of the community.
The project has created a more connected and efficient approach to volunteer engagement and has enabled MIN to reach out to under-represented communities, offering fitting roles that reflect a diversity of skills and experiences. More than 60 people, aged between 14 and 86, from 21 nationalities, have taken advantage of the opportunities with MIN, advancing social cohesion and cultural understanding.