Love kids?  Love family?  Love reading?  Looking to develop skills working with children?  Are you over 16 years of age?
Well click the link below to see if this is the right volunteering role for you!:
Clic Sargent has a lovely volunteering opportunity for someone over 18 years of age who loves all things techy and has a few hours to spare every month.   The post is for someone who can update all things IT and electronic once a month.  Clic Sargent houses are havens for families with children undertaking cancer treatment.  For more details click the link below:
House Digital Support Volunteer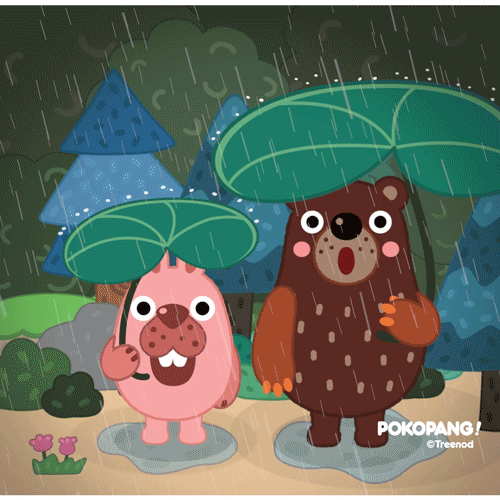 Urban roots is looking for you to support their experienced play-workers. As a volunteer you will help children to enjoy campfires, tree climbing, den building, muddy play, and learning bushcraft skills like firelighting, whittling and campfire cooking. Some of children have additional emotional and behavioural support needs or autism spectrum disorders, and need a bit more one to one attention at times. As a volunteer you will need to be 16 years old or over,  friendly, responsible people to support our playworkers, helping them to ensure a fun, safe environment for the whole group. you can offer your free time by choosing any shift from 10.30am - 2.30pm, Tuesday, Wednesday & Thursday and the playscheme will run throughout the school summer holidays.
To get the details or to apply, please use this link: Support play leaders
Are you an experienced young volunteer who would like to encourage others to get involved?  Could you share the benefits you have gained from volunteering and help others to enjoy the same?  If so Volunteer Glasgow's Youth Volunteering Ambassadors would love you to join them.  Age range 12-25.
The Youth Volunteering Ambassadors team at Volunteer Glasgow is looking to expand.  They had a busy year last year and the same, if not more, planned for 2019, so now is the time to get on board!  Next year they will be promoting volunteering to young people in a wide variety of settings across Glasgow, co-ordinating an online photo exhibition, researching and submitting funding bids, planning and organising a Saltire Summit Celebration Event, sitting on the Summit Panel...and much more!
For more details and to apply for this role, click on the link Youth Volunteering Ambassador
Or, contact Tara on 0141 226 3431 or tara.bentley@volunteerglasgow.org for more details.
Birth, Baby & Beyond are looking for outgoing and enthusiastic volunteers to join their fun and friendly team in their shop selling high quality new and used maternity, child and baby items.  Age 16+
Volunteering in the shop is varied, with tasks including customer service, sorting and arranging donations, answering telephone and dealing with enquiries.
They ask that you commit to a minimum of 1 shift per week with availability on Monday, Thursday or Saturdays.   10am-5pm Monday to Saturday, Dumbarton Road, Glasgow.
For more information click on the link Retail Assistant
Children and young people call Childline all day, every day - can you help answer that call?  Min age 18.
Childline Glasgow are looking for volunteers who can give 3.5 hours a week to join their team at Templeton House to help support the children and young people who contact them.  The following 3 roles are available:
Switchboard Volunteer - the first voice a young person will hear when they contact Childline, they give reassurance and information on the service, and connect calls to counsellors.
Volunteer Counsellors - after training, you will offer support, comfort and guidance to the many children who call.
Email Volunteer Counsellor - as with telephone counselling, you will provide support to children and young people who contact ChildLine by email.
For more information on the above roles, click on the link Childline.
MCR Pathways are looking for volunteers with experience of working with InDesign software, who are able to create engaging materials in line with their branding to market our organisation and recruit mentors. Min age 18.
MCR Pathways works in schools across Glasgow, supporting care experienced young people to find, grow and use their own talents and skills.  For more information on the impact of the important work they do, click on the link MCR Pathways - Impact Report_PR
To find out more about this role, click InDesign - Volunteer Specialist
Are you are parent or carer who would like to support other families facing challenges?  Home Start Glasgow South are looking for you!  Min age 18.
Home Start support many families across the South of Glasgow, but need to recruit additional volunteers in order to support even more.  Your role may be a varied one, depending on the needs of the family you are matched with, but in general it could involve activities with children, providing emotional support, providing practical support/signposting onto other supports.
A new training programme is starting soon, so don't delay.  Click on the link Home visiting family befriender to find out more.
Can you spare a couple of hours a week to support a vulnerable young person in Glasgow? If you are compassionate, reliable and a good listener and enjoy getting out and about in the local community trying new and fun activities then we want to hear from you! Min age 18.
"Being a mentor is great. Not only do I get to support my young person build their confidence but I also get to be a big kid again. It's been great spending my Saturday afternoons trampolining or having a kick about"
"Being a mentor has given me confidence in my abilities to be a positive role model for young people. I've chosen to go down the route of primary teaching now as a result of my experience volunteering"
Volunteer Glasgow's intandem mentoring project are looking for new volunteers to become positive adult role models in a vulnerable young person's life.  First class training starting in June. For more information on this opportunity, click on the link Youth Mentor.
Do you have a creative spark? Do you have experience of, and enjoy, working with children and families? This just may be the perfect opportunity for you! Min age 16.
Make Do and Grow is a social enterprise in Govan supporting families with children aged 3-12 in their unique shop and creative space.
Volunteers are needed on a Thursday and Friday to support their arts and crafts drop-in sessions for children.  Training and support will be given.
For further details on this great opportunity, click here.