Impact Report 2022
Volunteering Services
We fulfil a unique role, serving the general population of the whole Glasgow City local authority area with information and support on how to volunteer, on the opportunities available and on how to overcome the issues and barriers that often prevent people's inclusion.
We connect people with the opportunities available, supporting and training organisations that host opportunities in both the public and third sectors and also working with organisations across all sectors to help their people volunteer.
In the year to 31st March 2022:
We provided our digital services via opportunities.volunteerglasgow.org for 36,454 people.
We provided 26 'Get Ready to Volunteer' sessions for 412 people, working in partnership with a range of organisations in order to do so.
We provided a range of additional, individual support services to a total of 763 people interested in volunteering including offline information and guidance.
We promoted and administered the Government's Saltire Awards for Glasgow's young people aged 12-25 to recognise their volunteering, issuing 635 certificates in the year.
We advertised 376 volunteering opportunities on behalf of public and third sector organisations, providing a range of associated guidance and support to those organisations in order to do so effectively. 93% rated the service as 'excellent' or 'good'.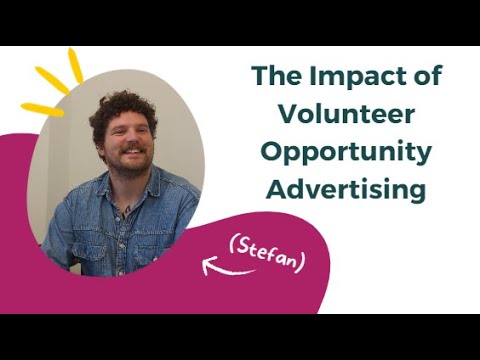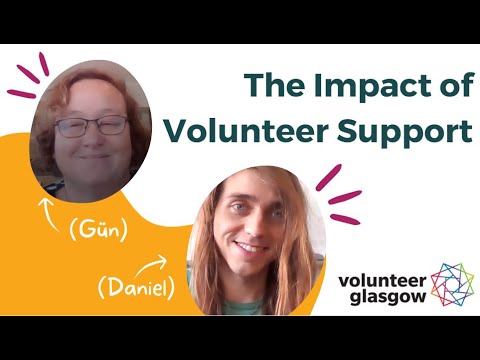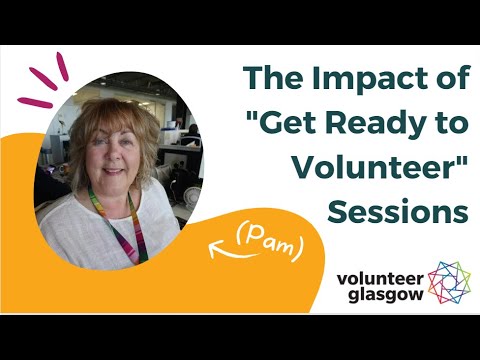 In addition, 26 people attended 'Smarter Volunteer Manager' training, 41 people attended our Volunteer Managers' networking events and 95 people participated in the online forum workspace for Volunteer Managers. 100% of participants rated our training as 'very good' with 99% agreeing they were better able to recruit, manage and retain volunteers as a result of attending training or networking sessions.
We also delivered accredited training in Skills for Customer Care through our SQA Approved Centre team and worked with the Included programme at Yoker Community Campus.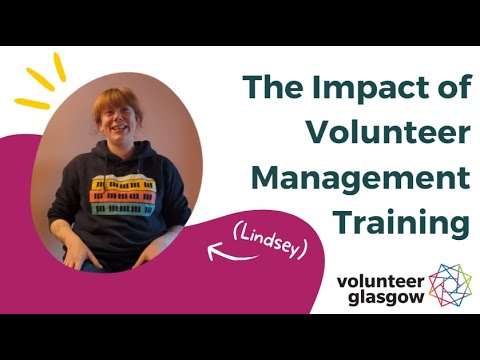 As a result of these services, we have also been able to bring our unique insights to our collaborations with partners on a range of development opportunities to meet the city's needs. These included contributing to the development of Scotland's Volunteering Action Plan, facilitating the partnership on volunteering between the Department for Work and Pensions (DWP) and Scotland's Third Sector Interfaces (TSIs), managing a survey project to evidence that DWP policy is a barrier to volunteering for disabled people, and working with a wide range of partners such as Elevate and Community Justice Glasgow to increase inclusion and to take forward a number of actions for Glasgow's Social Recovery Taskforce (Volunteering work stream).
Befriending & Mentoring Services
Our community-based Befriending & Mentoring Services enable people to volunteer specifically as befrienders and mentors, helping the city to "get it right for every child" and providing community support services for adults when they need them.
In the year to 31st March 2022:
We helped the city to "get it right for every child" by reducing isolation and the impact of adverse childhood experiences for 76 children and young people: all of our young people reported an increase in self-esteem, self-confidence and the ability to cope with everyday situations. And all had increased access to age appropriate activities. 97% developed better social skills and had improved relationships.
We enabled and supported 68 people to volunteer as befrienders and mentors to deliver these outcomes with our young people.
Most of our young people were referred by Glasgow City Health and Social Care Partnership and we worked with a range of partners to deliver a vital element of support to families.
We saved the taxpayer £2.73 for every £1 invested (Inspiring Scotland, intandem programme report, 2019) with funding and in-kind support from BBC Children in Need, the National Lottery Community Fund, the Henry Smith Charity, the Jane Allan Trust, the Kiltwalk, Scottish Government (for intandem administered by Inspiring Scotland), Arnold Clark, KIND, Glasgow Spirit of Christmas, Cineworld, Connected Scotland and our amazing individual donors.
We successfully renewed both our Quality in Befriending (excellence level) Award in February and Scottish Mentoring Network Quality Award in May.
We also supported 24 Seniors in Drumchapel in partnership with local agencies and statutory services: all of our Seniors felt less isolated, 72% were more active and 70% got out of the house more.
We enabled and supported 19 people to volunteer as home visitors and telephone befrienders to deliver these outcomes with our Seniors with support from the Robertson Trust and individual donors.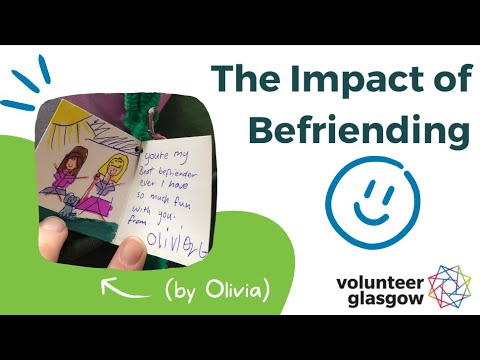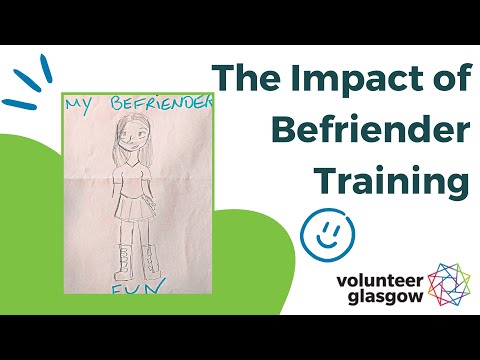 Please click the following link to return to Our Latest Reports page