Glasgow has a volunteering strategy that was adopted by the Community Planning Partnership (CPP) on 26th February 2010. It was developed on the basis of primary and secondary research, scoping work and consultation events conducted in 2009.  It is also the basis of the Glasgow 2014 Legacy Framework – Inclusive Glasgow/Volunteering action plan.
Partners are now working in 2018 to refresh the Strategy, ensuring that our action plan best serves the city's current priorities. A crucial part of this process was carried out earlier in 2018 when a series of consultation activities were facilitated by Volunteer Glasgow. These activities included workshops attended by key partners and stakeholders as well as an online survey via which anyone with an interest in how Glasgow grows high quality, inclusive volunteering could input their views and comments. A copy of the full Consultation report can be found by clicking on the link below;
Glasgow's Volunteering Strategy Refresh Consultation Report
What should be in Glasgow's Volunteering Strategy?
People make Glasgow in different ways. One way is when we volunteer our time, skills and energy to make things better in our communities.
You might be surprised by just how important volunteering is to the city. Click on the two images below to view our 2 short films about volunteering in Glasgow.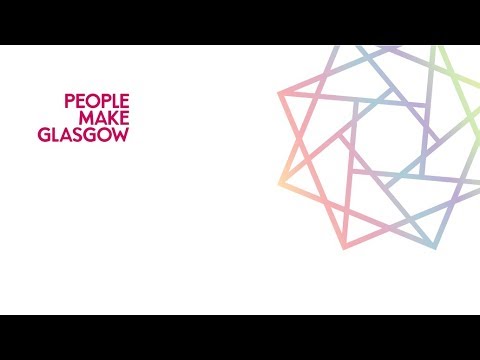 Since 2010, Glasgow has aimed to increase and improve volunteering, and in 2013 the Poverty Leadership Panel set out to make volunteering more accessible for people living with issues of poverty.
Many partner organisations have achieved a great deal towards these goals but we have little direct control over some of the things that influence volunteering.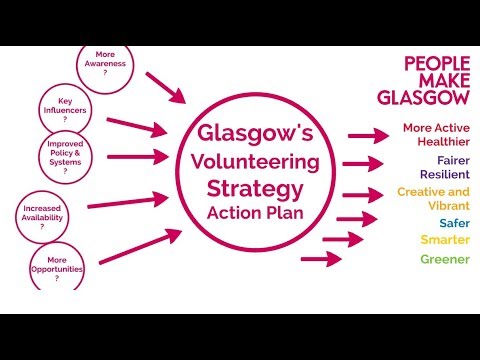 A copy of the full technical report on the Volunteering Strategy – which accompanies the film –  is available: view/download the Technical Report (PDF doc)
Glasgow 2014: has there been a Legacy?
A recent report and associated headlines (May 2017) suggest we've failed collectively to capitalise on the success of volunteering at the Glasgow 2014 Commonwealth Games: this is what we think… Read our blog post (Friday 26th May 2017)
Further information
Download the April 2016 SVF papers, including action plans and reports that were presented to the city's Community Planning Partnership.
Download a summary of the SVF – it tells you why volunteering is important to Glasgow, what we want to achieve between 2015 and 2018, and the values and principles that should guide the city's work.
Download a copy of the full Glasgow Strategic Volunteering Framework (2010)
The records of the 2009 scoping/consultation events co-facilitated by the Volunteer Centre on behalf of the SVF Steering Group are listed below as pdf files for download.  Many individuals, clubs, groups and organisations participated in facilitated discussion to help prioritise issues for the SVF Implementation Plan. Inevitably, many groups/organisations couldn't attend: if you have issues you would like to contribute please email us – you may have issues that can be addressed quickly and/or that can be fed into local and/or city wide planning processes.